RESEMBID OCT COMMUNITY OF PRACTICE FORUM
February 9
@
2:00 pm
–
3:00 pm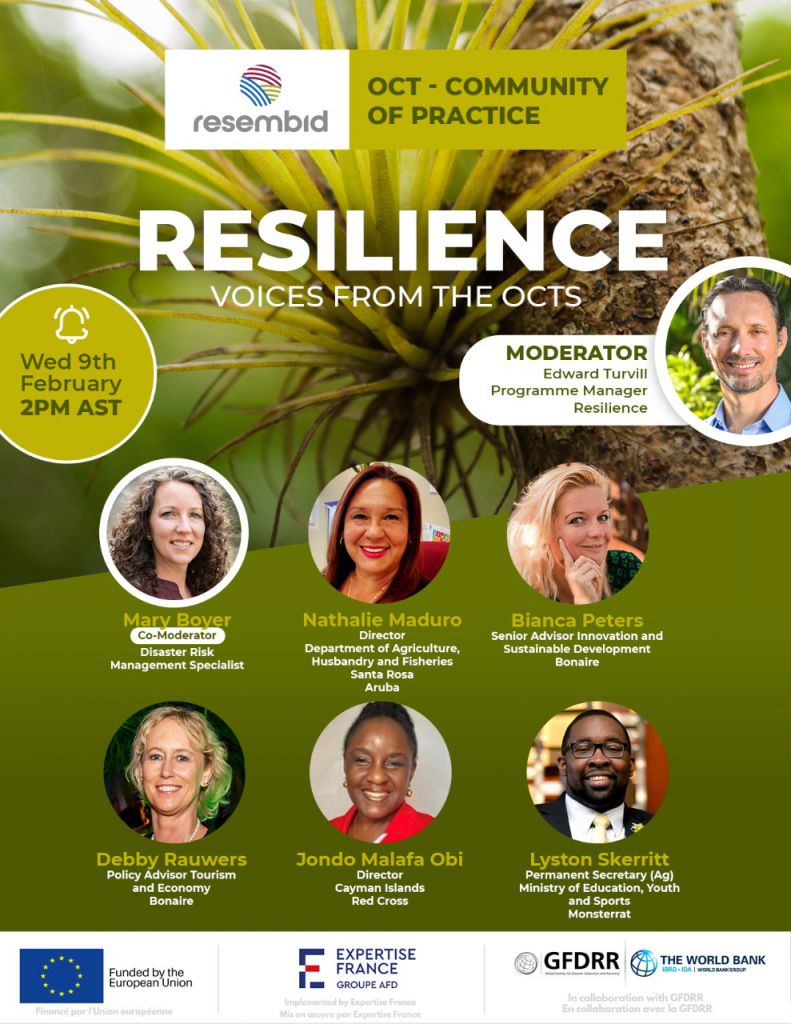 We are pleased to announce the distinguished panel of presenters
for the final RESEMBID OCT Community of Practice Forum of our 6-part series launched in April 2021. This final session is carded for Wednesday 9th February, 2022 at 2:00 p.m. AST, via Microsoft Teams.
With a focus on Resilience, Wednesday's Forum follows the theme, Voices from the OCTs, – in keeping with the overall objective of the 2021 6-Part Series to provide an opportunity for partners of RESEMBID-supported projects to share experiences on how they plan to work with the Programme, share lessons learned and facilitate a Q&A with participants.
Mark your calendars, invite your colleagues and share this email within your networks.
Here's looking forward to your participation!
Share This Event!