4th RESEMBID OCT COMMUNITY OF PRACTICE FORUM
October 20, 2021
@
2:00 pm
–
3:00 pm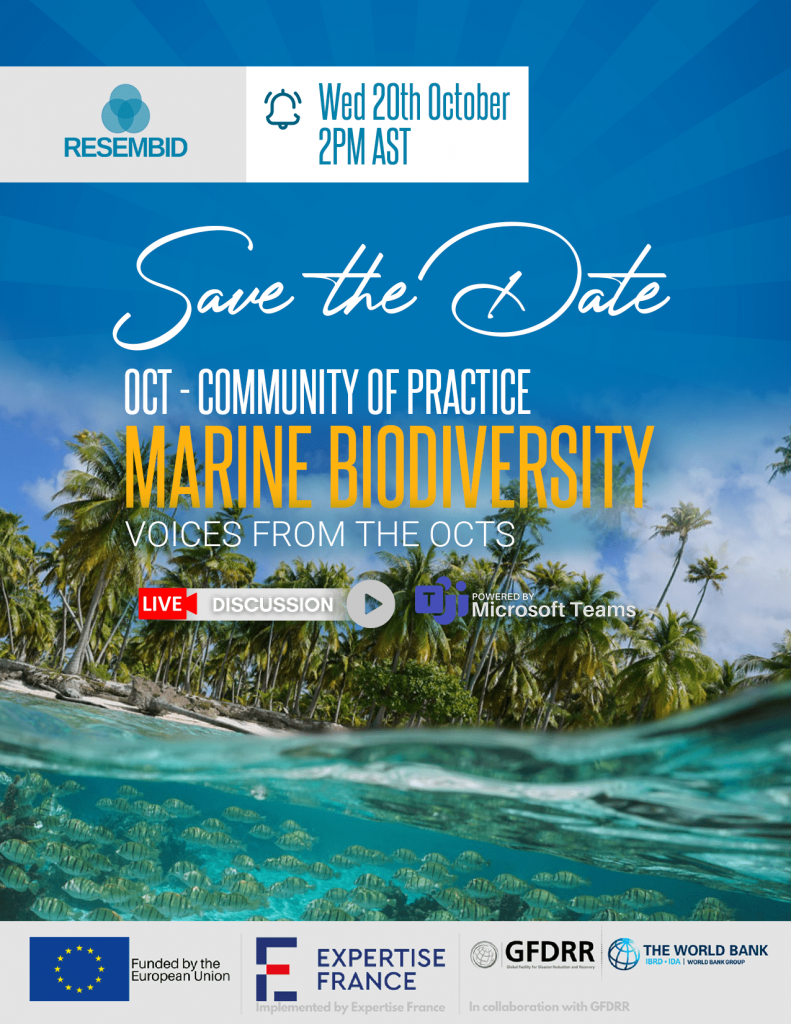 As we excitedly head into our Project Implementation phase in Q4 2021, we are pleased to announce the date for the fourth RESEMBID OCT Community of Practice Forum, scheduled for Wednesday 20th October, 2021 at 2:00 p.m. AST, via Microsoft Teams.
The OCT Community of Practice Forum is a virtual space that promotes and facilitates the sharing and exchange of ideas, knowledge and practice among the OCTs. The Forum also serves as a major strand in a 7-pronged strategy being implemented by RESEMBID towards achieving full programming for the OCTs.
The overall objective is to provide an opportunity for implementers of RESEMBID-supported projects to share experiences on how they plan to use the Programme and this session will centre on those projects in the Marine Biodiversity portfolio.
Save the Date and see you there!
Join the LIVE interactive discussion by clicking the link provided below
Share This Event!